MorseLife is the only health care system in Palm Beach County fully equipped to meet the medical, housing, and financial needs of low-income Holocaust Survivors and their families. Created in 2019, the MorseLife NOW for Holocaust Survivors initiative united with Boynton Beach-based NEXT GENERATIONS of Holocaust Survivors in 2022 to create the NEXT GENERATIONS at MorseLife and the Holocaust Living Learning Experience as a new national model.
A 2020 study commissioned by the Claims Conference found Florida was one of the states with the lowest Holocaust knowledge among people under the age of 40. Its troubling findings revealed that 61% did not know that six million Jews were murdered in the Holocaust. Half of Florida respondents did not know what Auschwitz was. This alarming data, and the fact that Survivors in MorseLife's care have expressed their deep concerns that the Holocaust never be forgotten, were the inspirations for establishing the Holocaust Living Learning Experience.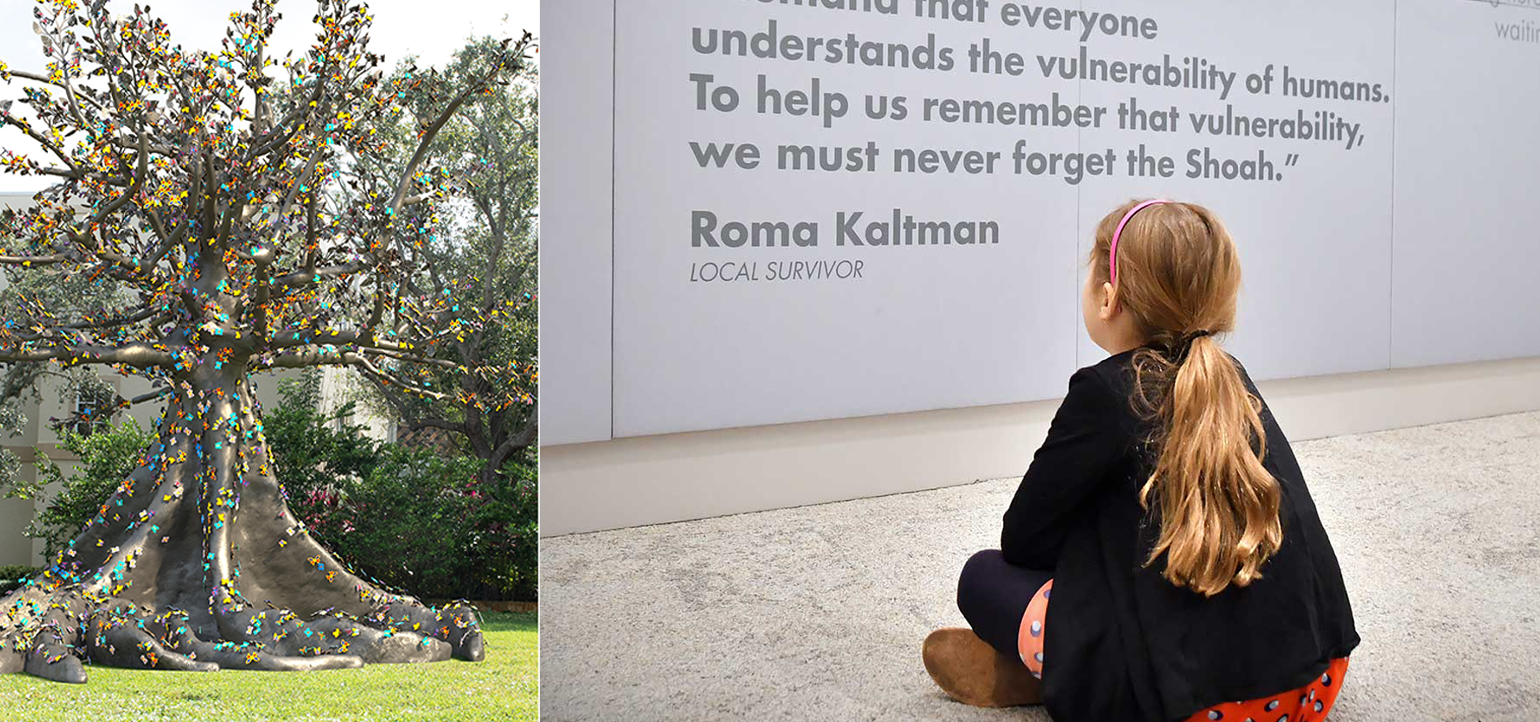 As opposed to displays of artifacts in a museum or a static memorial, the Center will feature the proven NEXT GENERATIONS signature educational model, including impactful, in-person meetings with Holocaust Survivors and their descendants. The programs are designed for grades 5 through 12, universities, and community programs.
The centerpiece of the Holocaust Living Learning Experience will be the Gendelman Children's Holocaust Memorial, a 26-foot-high bronze tree sculpture created by artist Bruce Gendelman that will be adorned with 5,000 ceramic butterflies painted by local children in memory of children who were murdered in the Holocaust. The memorial will offer a serene setting to contemplate the call for freedom, hope, resilience, and change.
Amid increasing acts of anti-Semitism, MorseLife works with the community to educate and empower generations through learning the lessons of the past.
CONTACT US
"*" indicates required fields